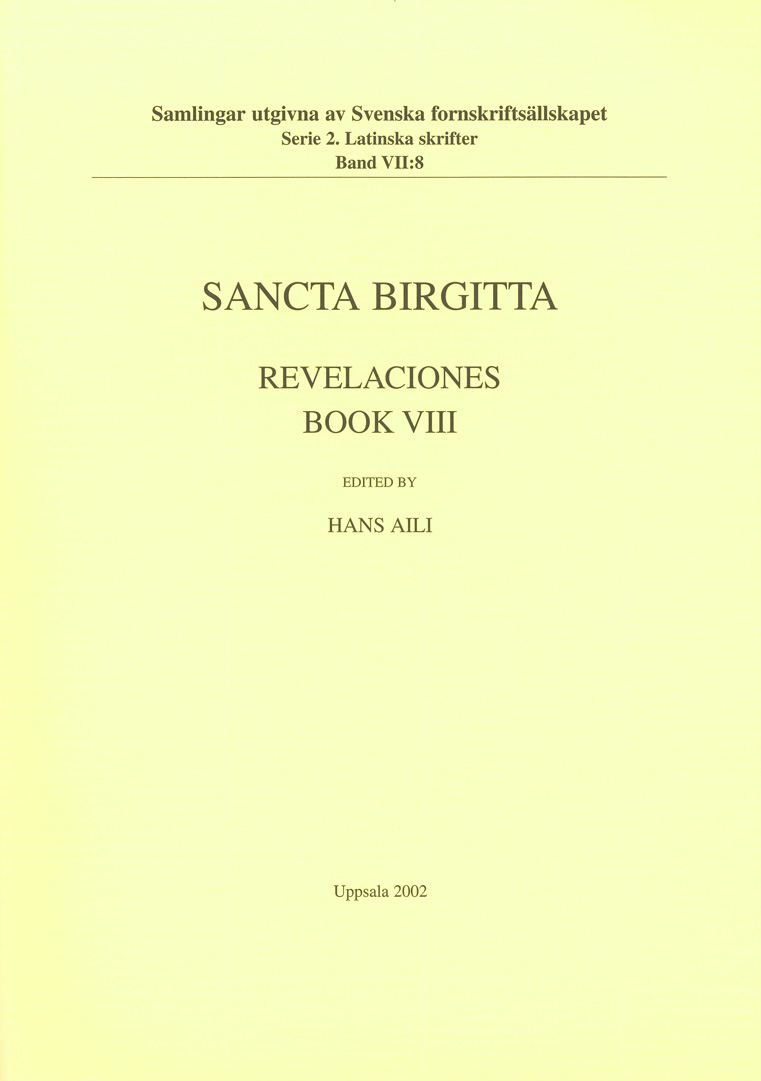 Sancta Birgitta: Revelaciones. Book 8 – Liber ceelestis imperatoris ad reges
Hans Aili (ed.)
Buy 200 SEK
Published 2002
Isbn 9197380334
Type Paperback
229 pages
English
This is the first critical edition of Book VIII of the Reuelaciones of St. Birgitta of Sweden, a book that was originally conceived by its medieval editor, Alfonso of Jaen, as a Mirror of Kings, selected from 58 of Birgitta's Revelations and entitled Liber celestis imperatoris ad reges. The edition bases its text upon the readings of selected medieval manuscripts. The text of the Editio Princeps (impr. B. Ghotan, Lübeck 1492), which is based on two manuscripts belonging to Vadstena Abbey, is here superseded by a text much closer to Alfonso's original version.
This edition also contains a reprint of Alfonso's Preface entitled Epistola Solitarii ad reges (ed. Arne Jönsson 1989), an Apparatus criticus, an Introduction with Bibliography, an Apparatus fontium, a Glossary, and indices.
Keywords: St. Birgitta, St. Bridget of Sweden, Revelation, Reuelaciones, Vadstena, Spirituality.