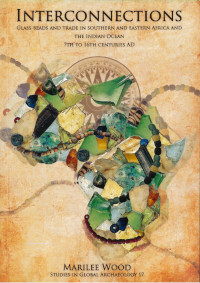 Interconnections – Glass beads and trade in southern and eastern Africa and the Indian Ocean - 7th to 16th centuries AD
Marilee Wood
Köp 200 kr
Publicerad 2011
Isbn 9789150622614
Typ Häftad
196 sidor
Engelska
Glass beads comprise the most frequently found evidence of trade between southern Africa and the greater Indian Ocean between the 7th and 16th centuries AD. In this study beads recovered from southern African archaeological sites are organized into series, based on morphology and chemical composition determined by LA-ICP-MS analysis.
The results are used to interpret the trade patterns and partners that linked eastern Africa to the rest of the Indian Ocean world, as well as interconnections between southern Africa andEast Africa. Comprehensive reports on bead assemblages from several archaeological sites are presented, including:
Mapungubwe, K2 and Schroda in the Shashe-Limpopo Basin; Chibuene in southern Mozambique; Hlamba Mlonga in eastern Zimbabwe; Sibudu Cave in KwaZulu-Natal, Kaole Ruins in Tanzania and Mahilaka in northwest Madagascar. The conclusions reached show that trade relationships and socio-political development in the south were different from those on the East Coast and that changes in bead series in the south demonstrate it was fully integrated into the cycles of the Eurasian and African world-system.