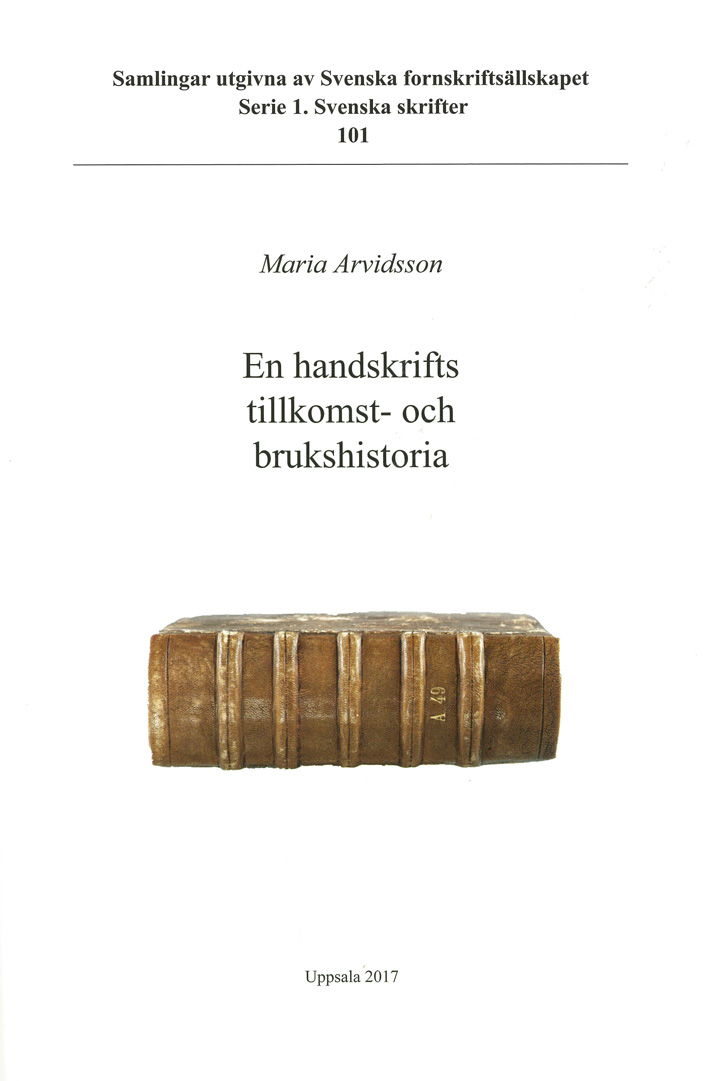 En handskrifts tillkomst- och brukshistoria
Maria Arvidsson
Köp 200 kr
Publicerad 2017
Isbn 9789197988155
Typ Häftad
264 sidor
Svenska
The present study is a codicological and textual investigation of Codex Holmiensis A 49 (Nådendals klosterbok), a large medieval (c. 1450) manuscript, written almost entirely in old Swedish and containing thirty different texts of various kinds. A 49 is believed to have belonged to the Birgittine House at Nådendal, a double monastery with communities of both sisters and brothers. An attempt has been made to contribute to the clarification of where the different
parts of the manuscript were written (Vadstena or Nådendal) and by whom they were read and used (female or male religious communities).
A number of theoretical and and methodological questions are discussed: crucial for the analyses are in particular the concepts of production unit (produktionsenhet) and multitext book (multitextbok).
Plans for "Nådendals klosterbok" were laid out at Vadstena Abbey, probably with the female house intended as the primary recipient. However, some production units point towards the male house. The fact that the manuscript may have been meant for use in both communities could explain its fairly late binding (after the dissolution of the male monastic community in the middle of the sixteenth century.) In a context of book-loaning between the houses it would have been logistically advantageous to have the texts in smaller units.
Keywords: The Birgittine Order, Medieval miscellaneous manuscripts, Old Swedish literature, Nådendal (Naantali) Abbey.
Språk i boken: svenska